We Help You Find the Best Independent Senior Living in South Florida for the Best Value.
Make your search for top-rated independent senior living in South Florida a lot easier with the free expert services of a Senior Advantages Advisor.
Senior Advantages is a free service that helps seniors find the best independent senior living option according to their individual needs and requirements. Independent living is ideal for seniors who are healthy and don't need the level of personal care offered in assisted living facilities but are looking to simplify and eliminate responsibilities so they can spend more time enjoying retirement.
Also called retirement communities, retirement homes, and active adult communities, independent senior living facilities offer private living quarters (cottages, townhouses or apartments for example) with on-site amenities, services and activities like: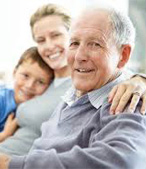 Clubhouses or recreational centers where seniors a chance to connect with other residents and participate in community activities such as holiday gatherings, continuing ed classes and movie nights
Swimming pool, fitness center, tennis courts and/or a golf course
Spa, beauty salon/barber shop
Basic housekeeping and laundry
Dining
Independent senior living communities also provide a built-in network of peers, which reduces the risk of isolation, loneliness and depression that seniors can be prone to without companionship and opportunities for socializing.
Finding the Right Independent Living Solution.
What you need from an independent living facility depends on your own unique situation. With so many services, you need to think about which are most important to you now and which will be desirable in the future.
Key considerations in selecting an independent living community include: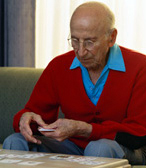 Location, convenience, nearby transportation and shopping, ease of access
(for visiting family and friends
Size of the community
The types of people who already live there
Services and amenities
Price
Whether assisted living and skilled nursing care are available if needed
Find the Best Independent Senior Living Now. Call 1(800)748-2129.
Senior Advantages makes finding top-rated independent living in South Florida easier and faster...
Click here or for immediate service call 1-800-748-2129.