Our Caring Advisors Put Knowledge & Experience to Work Finding the Best Senior Living Solution for You or a Loved One
"Your organization is a critical resource in this ever changing environment and challenges that face both our aging community and or injured adults that may need assistance for a period of time while healing to regain their independence."
- Robin F.
Comprehensive,FREE assisted living and elder care placement services and support.
An experienced, caring Senior Advantages Advisor can make finding the right assisted living or other senior care option in South Florida for you or a loved one less daunting. Our certified advisors are qualified, caring individuals with a vast knowledge of the senior living landscape throughout South Florida and of the issues that seniors face as they age.
Some assisted living placement services are limited to providing a list of potential options based on a quick conversation, and some simply pass along your contact information to a third party. Senior Advantages Advisors will meet with you in person and make a point of getting to know you/your parent or other loved one. By spending time understanding your needs, our Advisors can perfectly tailor their recommendations. And every recommendation you receive from your Advisor has been prequalified.
Qualified and caring advocacy on your behalf.
Every qualified Senior Advantages Advisor is a long-time local with years of experience helping elderly South Florida residents, seniors relocating to the area, and the families that care about them find the best-matched elderly living situation according to personal interests and lifestyle, medical and personal care needs, and financial means:
Adult residential family care homes
Extended care
Memory care facilities (Alzheimer's/dementia care)
Home care services
Independent living communities
Assisted living communities
All Senior Advantages Advisors are fluent in English and many are multilingual.
Many Senior Advantages Advisors have had their own personal experiences of caring for an aging loved one, and all Advisors understand and respect the emotional strain of making decisions that affect a senior loved one's independence—whether it involves encouraging the individual to accept outside assistance in his or her own home or to transition to a safer, more manageable assisted living environment.
A placement service like no other—the "advantage" of working with a caring Senior Advantages Advisor.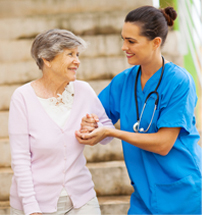 Local Expert — A reliable, personal resource on assisted living, senior communities, and other eldercare options in whatever South Florida location you're targeting
Quality Control — Independent, thorough, ongoing reviews of senior living options narrow our recommendations to the best performers with the highest satisfaction levels
Personalized Assistance — Your advocate every step of the way
Time Savings — A knowledgeable resource who saves you the time and effort involved in doing it all yourself
Caring Support — The process is less stressful when you can count on qualified help
24/7 Assistance — An Advisor will answer the phone no matter when you call 1-800-748-2129
No Cost to You — There is never a charge for our services
Connect with a caring Senior Advantages Advisor Now. Call1(800)748-2129.
Finding optimally matched senior living is easier, faster and less stressful with a caring, knowledgeable expert by your side.
Click here or for immediate service call1(800)748-2129.